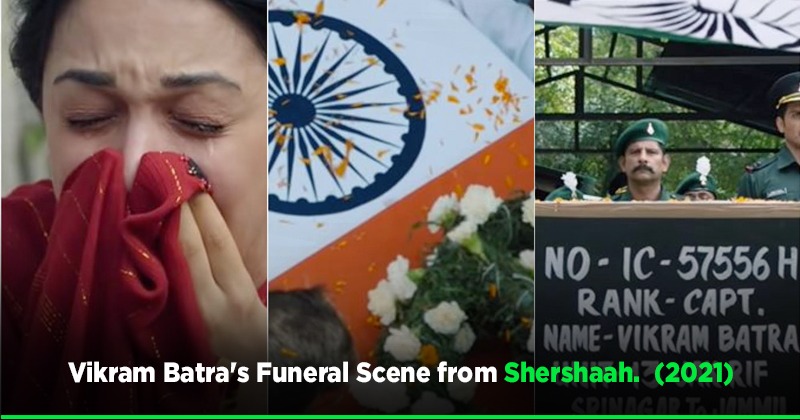 11 scenes from Bollywood movies that made us emotional and that have remained etched in our hearts forever
The year Taare Zameen Par came out, I remember watching it with my hostel friends in my school's MPH (multi-purpose hall). As soon as the song 'Maa' started all of my friends including me started crying because at one point in our lives even we felt 'abandoned' as our parents dropped us off at our doorstep. boarding school.
Movies are magic. The cast and crew of the movies go through a series of rigorous recreations and workouts to bring a movie to life. While box office collections decide a movie's fate, some movies are much more!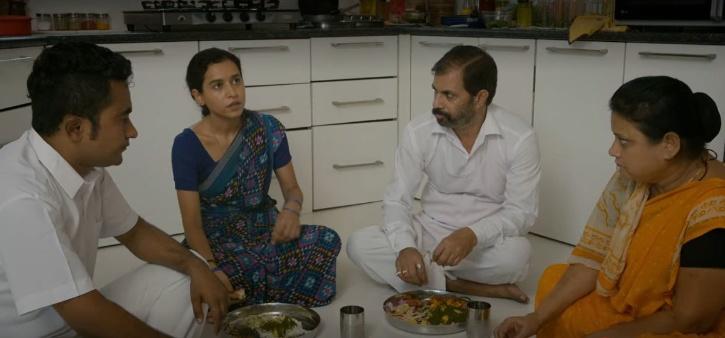 Like, The Sky Is Pink was a moving film for Ayesha Chaudhary and all her family because it was a beautiful ode to her. Farhan Akhtar and Priyanka Chopra brought Ayesha's story to life and made us cry!
Movies and fictional characters are sometimes cathartic and have the ability to capture us in their world.
We have selected 11 scenes from Bollywood movies that are sure to remind you of the moments that made an irreplaceable place in your hearts.
1. The scene of Vikram Batra's funeral in Shershaah
The Shershaah scene was shot in the presence of Vikram's twin brother, Vishal Batra. Not many people know that the footage was shot at the same location in Palampur where Batra's funeral took place years ago. The cast were emotional during filming, and the proof of that was the footage which looks honest and heartbreaking. The scene made most of us scream as the song "Man Bhareya" suited the mood perfectly.

2. The scene of Harsh Kapoor's death in Kapoor & Sons
The scene where Ratna Pathak Shah holds Harsh's sweater and slips her foot into his slippers after his death can break anyone's heart. Although their marriage was not perfect, but the way Ratna Pathak mourns the death of her husband was filmed so well.
3. The last sequence of Ramprasad Ki Tehravi
The creators of Masaan and Newton know how to connect with the public. Seema Pahwa's directorial debut will warm the shells of your heart, and if you haven't watched it yet, now is a good time. Supriya Pathak, the master of her craft, portrayed grief with such compassion it shows. The final streak where she remembers her husband and begins her own journey through life after the funeral drama ends will long remain etched in your hearts.
4. The sequence is where Mimi decides she will let Raj's birth mother take her to the United States.
The whole sequence with the voice of Kailash Kher and the music of AR Rahman sounds like sad poetry in motion. The scene shows how heartbroken Mimi and her whole family realize that they will have to abandon Raj. The footage shows their happy times as they all get emotional, even with the thought that Raj isn't there.
5. Malti's breakup scene when she first sees her distorted face in the mirror
Malta accepts her fate and embraces reality after the unfortunate acid attack. However, when she gets up in the middle of the night and sees herself for the first time, she screams in pain. The moment of realizing that his life will never be the same again is so compelling that it is sure to move you to tears.
6. When Mannie Dies in "Dil Bechara".
Everything about the Hindi adaptation of "The Fault in our stars" by John Green is sure to make you emotional. Before his death, the late actor Sushant Singh Rajput's last film made the viewing very moving for people. The scene where Manny asks his friends if he'll be missed after his death is going to tear you apart. If you are a Sushant fan, watch the movie with a box of tissues, please?
7. When Ayesha draws the portrait of Aditi during her last days before her death in 'The Sky is Pink'
The scene where Aditi and Viren look blankly at each other, realizing that they are going to lose Ayesha, is heartbreaking. While Ayesha does her best to live her best days with her family, Ayesha and Viren are both sad about the reality that will change their lives forever!
8. When Indranil mercilessly rapes Bulbbul in Bulbbul
Indrani's act of hooliganism is heartbreaking. Besides the sense of entitlement he shows over the women of the house, the way he sexually and physically exploits Bulbbul is what will turn you off and make you sad.
9. Kaamyaab's Climax scene
The whole movie will make you think and get emotional about the supporting actors who hardly ever get their due. However, the last scene is so well written that all you would want to do is hug Sanjay Mishra for his performance.
10. When Ashwin calls Ratna when she goes to the village to attend the wedding to Sir
There are many scenes that make you love Ratna. A scene where Ashwin comes and tells Ratna that he will take her home when she is seated with her housemates, helping her on the floor while eating food is a reality check in itself. The film is a heartwarming watch overall, but Tilotama Shome's acting is what makes the film even more heartwarming.
11. When Major Vihaan's brother-in-law is martyred and his little niece utters a loud war cry
When Major Karan Kashyap's daughter utters the Indian Army motto, "Shauryam… Daksham… Yuddheya…" to Uri, you cry in silence. The scene was shot with great respect for the Indian military.
How many have you seen? Tell us in the comments below!