Alia Bhatt –
Today, alia bhatt has become Bollywood's most famous actress. She left a different mark in the hearts and minds of the public with her performance in the movie Gangubai Kathiawadi, but after so much success, alia appeared in a very small role in the recently released movie "RRR". In the film, her persona of Sita was reduced to a short time. However, given the way the movie was being promoted, it was felt that maybe her character would be very important in this movie as well.
Ajay Devgan –
Actor ajay Devgan has a different position in Bollywood. In his acting career, he played more than one brilliant character, but in the movie RRR, his shine also seemed to fade. As alias, ajay Devgan also only appeared in a cameo role. However, ajay Devgan also talked a lot while promoting the movie.
Suniel
Shetty- bollywood actor Suniel Shetty was seen in the recently released film 'Marakkar', who is known for playing more than one strong character in Hindi cinema, the role of such a veteran actor as he should l 'to be. He should have had an important role in the film, did not appear much in the film, and the role of the actor was not so appreciated.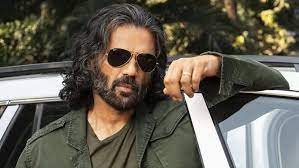 Aishwarya Rai –
Actress Aishwarya Rai, who is one of the most beautiful bollywood actresses, is also set to appear in South (PS-1) PS-1 soon. She has a good starring role in the movie and even seeing the look, it looks like her role is going to be strong in the movie but it will only be known after the movie is released whether Aishwarya appears in a strong role or not.